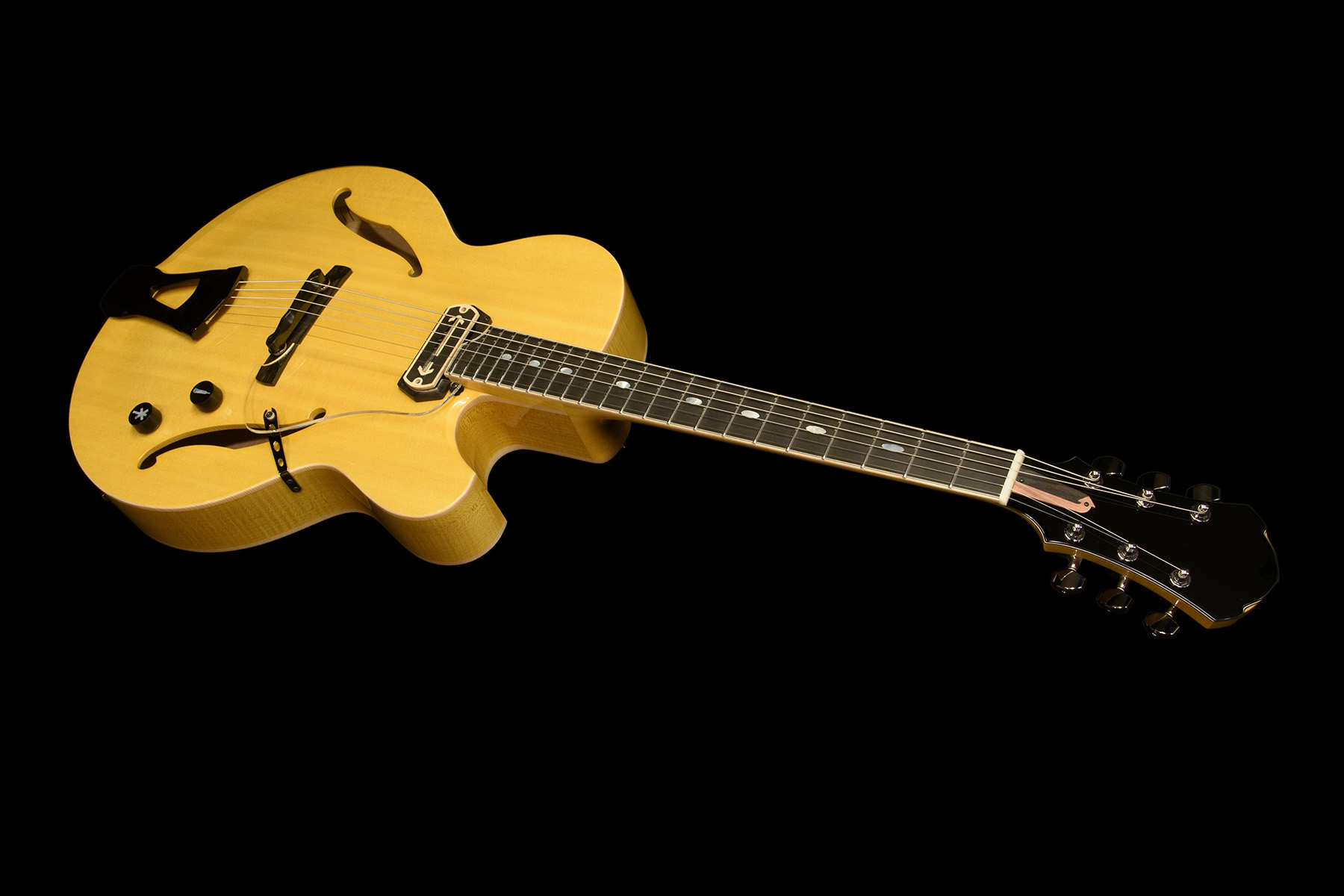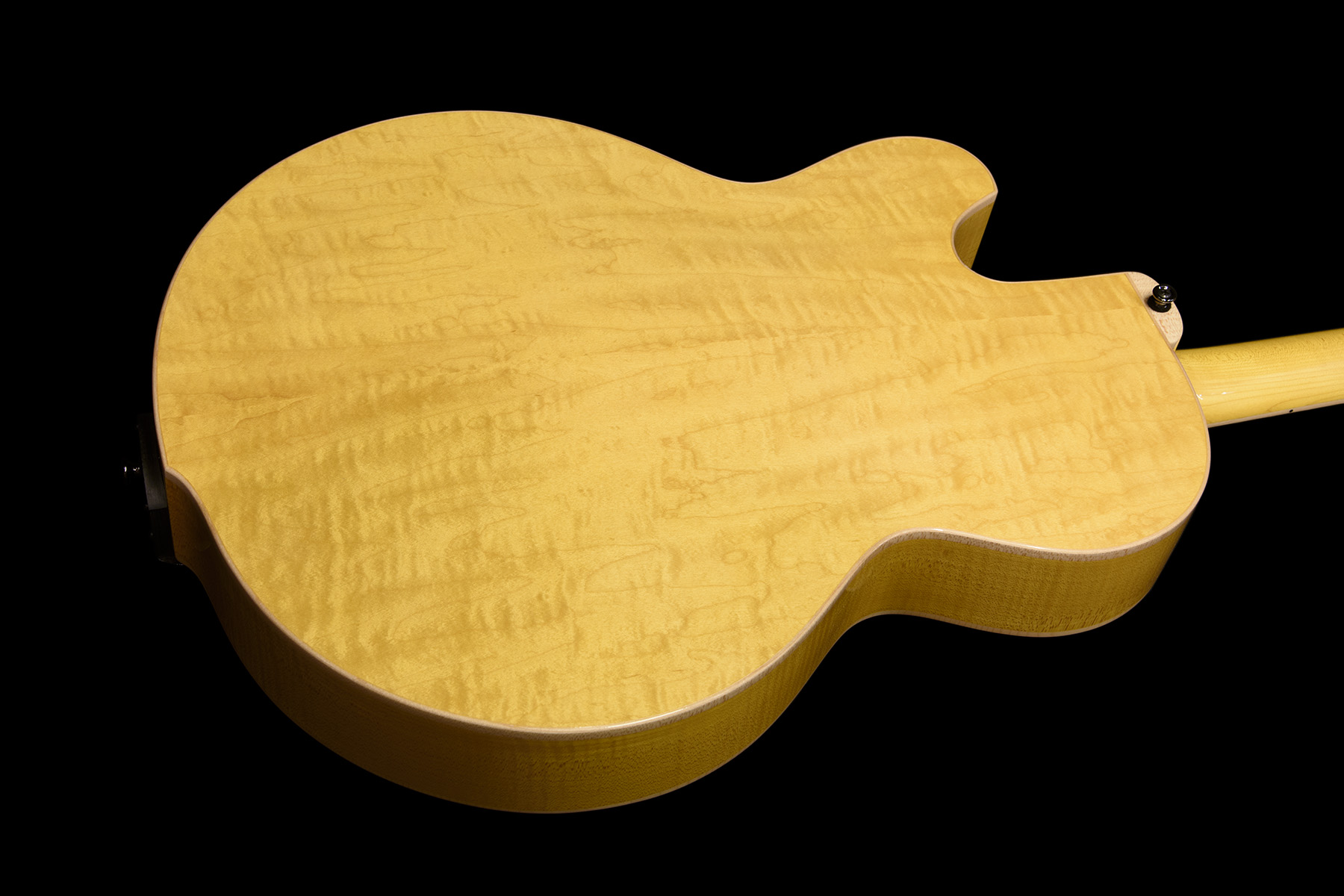 Westville Unity is a full-hollow model which was designed as a "tribute model" to the great artist Pat Metheny. It has a 16" full-hollow body with solid carved Sitka spruce top, solid figured hard maple side, and special made figured hard maple plywood back.

- Please note the Westville Unity is not a signature model or like that. Just a "tribute model".-

Masaki Nishimura who is a designer of the Westville guitars has had so many inspirations from the musics by Pat Metheny for years since he was a student. And in 2016, after he met Pat in person at the Blue Note Tokyo, he started designing an archtop guitar called "Westville Unity" with some ideas and inspirations...

The Westville Crest pickup on the Unity was designed with an inspiration from stylized (←→) mark of his work "KIN" in 2014. It provides sound which reminds great vintage instruments in golden era.

Two MOP inlaid control knobs were designs with an inspiration from the artwork of his album "Imaginary Day" in 1997. The original artwork was designed by a great designer Stefan Sagmeister in NYC. The building motif means "V", the crossing motif means "T", and each of them works as Volume and Tone controller.

"Offramp" motif marquetry truss rod cover was also designed with an inspiration from the artwork of his album in 1982.
*Each of those parts is made by Masaki at the Westville Guitars Workshop in Tokyo. (except winding and wiring works of the pickups.)
Not only the Unity has a strong presence visually with those parts, you can enjoy its sound sometimes like vintage guitars through the Westville Crest Pickup. Masaki designed the Unity with deep respect and dedication to the legendary vintage guitars like Gibson ES-150, too.
Body  Top : Solid carved Sitka Spruce  Back : Hard Maple Plywood Sides : Solid Hard Maple  Width : 16" (406mm)  Depth : 2 3/4" (70mm)
Neck / Fretboard  1Piece Hard Maple / Ebony  Scale Length : 24 3/4" (628mm)  Width at Nut : 1 11/16" (43mm)
Pickup  Westville Crest Pickup ("KIN motif" version)
Finish  Nitro Cellulose Lacquer
Price  JPY570,000 *Including Original Hard Case